Urea/carbamide sources that meet US Pharmacopeia standards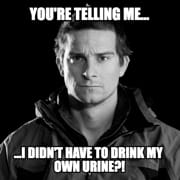 I've been curious about taking urea powder as a supplement ever since hearing Ray Peat talk about how it works. However, for once I don't have a preference for the...uh...natural source, and decided to look for companies selling urea powder that meets the USP standard (confirming a low level of heavy metals, solvents, and possibly sterility).
Here's the companies I found. Some people have mentioned having luck with eBay, although I don't see any USP-grade sources there at the moment. I'm leaning towards just buying the first one, AMRESCO.
I'm sure I've missed some companies, so please let me know in the comments if you've found other sources.