EstroBan, a Vitamin A, D, E, and K "multivitamin" with no unnecessary ingredients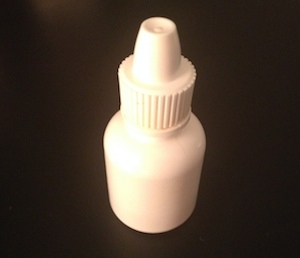 Update 10/4/2016: I suspect that some kind of degradation occurs when mixing vitamin E and K, making me think it's preferable to take your fat-soluble vitamins separately if you don't mind the hassle.
---
I think personal investment is important in supplement manufacturing, so I was pleased to see a Ray Peat Forum member creating his own Vitamin A/D/E/K supplement.
Here's the entire ingredient list which avoids the unnecessary excipients common to other fat-soluble "multivitamins":
Vitamin A (retinyl acetate). 5,000IU per serving.
Vitamin D3. 1,000IU per serving.
Vitamin E (mixed tocopherols, so it contains alpha, beta, gamma, and delta). 65mg per serving.
Vitamin K2 (menatetrenone, MK-4). 2mg per serving.
Organic olive oil
Organic coconut oil
The container is, I believe, HDPE plastic (a good choice with regards to leaching anything).
It's only available in a liquid form, but the taste isn't too objectionable. If you've ever tried other vitamin E liquids (or progesterone in vitamin E oil), the taste is similar.
It's available from his web site: http://www.idealabsdc.com