Aspirin (acetylsalicylic acid) products with the fewest additives
Many aspirin brands contain questionable additives that you might not expect. For example, silica or silicon dioxide are often added to prevent caking, magnesium stearate or stearic acid for easier manufacturing, artificial colors for visual appeal, hypromellose (hydroxypropyl methylcellulose) as an emulsifier or thickener, sodium lauryl/laureth sulfate (SLS/SLES) as an emulsifier, titanium dioxide for whitening, propylene glycol as a preservative, and povidone as a binder.
I try to avoid those additives because they may have questionable health effects. If you want to do the same, I have some recommended brands depending on your needs:
Recommendations for those who don't need an enteric/safety coating
For most people that don't need an enteric coating, the simplest approach is to buy aspirin tablets with the fewest excipients. Fortunately, there are couple brands of aspirin whose only ingredients are aspirin and starch: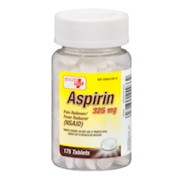 Equate (Walmart store-brand) Quality Plus 325mg Aspirin
Online sources
I haven't found an online source for this product. It isn't carried on Walmart.com.
Finding locally
You can view the product page on walmart.com to check local store availability, though be warned that it showed as available in my local Walmart without actually being carried.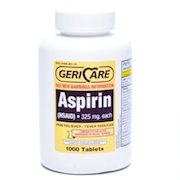 Geri-Care Non-Enteric-Coated Aspirin
Online sources
Finding locally
I doubt this brand will be available in many local stores.
Other local sources
Another alternative is to check discount or dollar stores, who will sometimes carry off-brands that are also just aspirin and starch. Dollar Tree is one example; you can try their store finder to ask if your local store has Assured brand non-enteric aspirin.
Don't bother looking for the uncoated Kroger/King Soopers aspirin I had suggested in the past, it has been discontinued.
Recommendation for those who do need an enteric/safety coating
Unfortunately, the enteric-coated brands I've been able to find still have some undesirable excipients. I think best of the bunch is: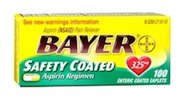 Bayer 325mg Safety-Coated Aspirin
Finding locally
This product should be common in any local store. Don't confuse it with the common Bayer Coated Tablets, which are not truly enteric-coated. The label should explicitly mention "Safey Coated".
All ingredients:
Aspirin, black iron oxide, brown iron oxide, carnauba wax, corn starch, D&C yellow #10 aluminum lake, FD&C yellow #6 aluminum lake, hypromellose, methacrylic acid copolymer type C, polysorbate 80, powdered cellulose, propylene glycol, shellac, sodium lauryl sulfate, triacetin, triethyl citrate.
This is the best enteric coated-product I've been able to find, but it unfortunately contains artificial colors, hypromellose, sodium lauryl sulfate, and propylene glycol.
Veterinary pure aspirin powders
These products are all intended for animal use.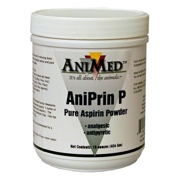 AniMed AniPrin P
Online sources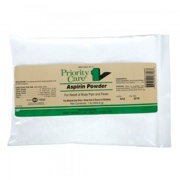 Priority Care Aspirin Powder
Finding locally
This may have limited local availability.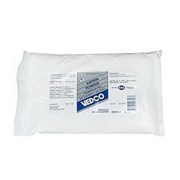 Vedco Aspirin Powder
Manufacturing supply aspirin powders
Sites like Alibaba can help you order aspirin powder from manufacturing companies (usually located in China), as long as you don't mind purchasing very large quantities.
---
Non-recommended aspirins and their ingredients
The following are other aspirins I'm aware of, sorted alphabetically.
| Name | Ingredients |
| --- | --- |
| Anacin Max Strength Coated Aspirin | Aspirin, Corn Starch, Hypromellose, Microcrystalline Cellulose, Polyethylene Glycol, Sodium Lauryl Sulfate. |
| Anacin Pain Reliever Coated 400mg Aspirin | Aspirin, Hypromellose, Microcrystalline Cellulose, Polyethylene Glycol, Sodium Lauryl Sulfate, Starch. |
| BC Headache Pain Reliever Powder (New Formula) | Aspirin, Caffeine, Docusate Sodium, Fumaric Acid, Lactose Monohydrate, Potassium Chloride. |
| Bayer 325mg Non-Enteric-Coated Aspirin | Aspirin, carnauba wax, corn starch, hypromellose, powdered cellulose, triacetin. |
| Bayer 81mg Enteric-Coated Aspirin | Aspirin, black iron oxide, brown iron oxide, carnauba wax, corn starch, D&C yellow #10 aluminum lake, FD&C yellow #6 aluminum lake, hypromellose, methacrylic acid copolymer type C, polysorbate 80, powdered cellulose, propylene glycol, shellac, sodium lauryl sulfate, triacetin, triethyl citrate. |
| Bayer Advanced 500mg Aspirin | Aspirin, carnauba wax, colloidal silicon dioxide, hypromellose, sodium carbonate, zinc stearate. |
| Bayer Back & Body 500mg Aspirin | Aspirin, carnauba wax, corn starch, D&C red #30 aluminum lake, D&C yellow #10 aluminum lake, hypromellose, powdered cellulose, propylene glycol, shellac, titanium dioxide, triacetin. |
| Bayer Chewable 81mg Aspirin, Cherry Flavored | Aspirin, colloidal silicon dioxide, corn starch, D&C red #27 aluminum lake, dextrose, FD&C red #40 aluminum lake, flavor, microcrystalline cellulose, saccharin sodium. |
| Bayer Chewable 81mg Aspirin, Orange Flavored | Aspirin, colloidal silicon dioxide, corn starch, dextrose, FD&C yellow #6 aluminum lake, flavor, microcrystalline cellulose, saccharin sodium. |
| Bayer PM NightTime Relief 500mg Aspirin | Aspirin, Diphenhydramine Citrate, Carnauba Wax, Citric Acid, Colloidal Silicon Dioxide, FD&C Blue 1 Aluminum Lake, FD&C Blue 2 Aluminum Lake, Hypromellose, Microcrystalline Cellulose. |
| Bayer Plus 500mg Aspirin | Aspirin, calcium carbonate, carnauba wax, colloidal silicon dioxide, corn starch, D&C red #7 calcium lake, FD&C blue #2 aluminum lake, FD&C red #40 aluminum lake, hypromellose, microcrystalline cellulose, pregelatinized starch, propylene glycol, shellac, sodium starch glycolate, titanium dioxide, zinc stearate. |
| Bayer Women's 81mg Calcium-Carbonate Buffered Aspirin | Aspirin, carnauba wax, colloidal silicon dioxide, crospovidone, hypromellose, lactose, magnesium stearate, maltodextrin, microcrystalline cellulose, mineral oil, polydextrose, powdered cellulose, pregelatinized starch, sodium starch glycolate, stearic acid, titanium dioxide, triacetin, zinc stearate. |
| CVS Regular Strength Aspirin | Aspirin, dicalcium phosphate dihydrate, glyceryl triacetate, hypromellose, starch, talc. |
| Ecotrin 325mg Safety Coated Enteric Regular Strength Aspirin | Aspirin, carnauba wax, colloidal silicon dioxide, edta, FD&C yellow #6, glyceryl monostearate, hypromellose, methacrylic acid copolymer, methylparaben, microcrystalline cellulose, polysorbate 80, pregelatinized starch, propylparaben, sodium starch glycolate, stearic acid, talc, titanium dioxide, triethyl citrate. Printed with edible black ink. |
| Ecotrin Adult Low Strength 81mg Aspirin | Aspirin, Copernicia Cerifera (Carnauba) Wax, Colloidal Silicon dioxide, EDTA, FD&C Yellow 6 (CI 15985), Glyceryl Monostearate, Hypromellose, Methacrylic Acid Copolymer, Methylparaben, Microcrystalline Cellulose, Polysorbate 80, Propylparaben, Starch, Stearic Acid, Talc, Titanium Dioxide, Triethyl Citrate, Printed with Edible Black Ink. |
| Kirkland Enteric Coated 325mg Aspirin | Aspirin, black iron oxide, cellulose, colloidal silicon dioxide, D&C yellow #10 aluminum lake, FD&C yellow #6 aluminum lake, hypromellose, polydextrose, polyethylene glycol, polyvinyl acetate phthalate, propylene glycol, shellac wax, sodium alginate, sodium bicarbonate, starch, stearic acid, talc, titanium dioxide, triacetin, triethyl citrate. |
| Kirkland Low-dose 81mg Aspirin | Aspirin, black iron oxide, colloidal silicon dioxide, corn starch, D&C yellow #10 aluminum lake, FD&C yellow #6 aluminum lake, hypromellose, microcrystalline cellulose, polydextrose, polyethylene glycol, polyvinyl acetate phthalate, propylene glycol, shellac wax, sodium alginate, sodium bicarbonate, stearic acid, talc, titanium dioxide, triacetin, triethyl citrate. |
| Life Extension 81mg Enteric-Coated Aspirin | Aspirin, acetylated monoglycerides, anhydrous lactose, carnauba wax, colloidal silicon dioxide, corn starch, croscarmellose sodium, D&C Yellow #10 Aluminum Lake, FD&C Yellow #6 Aluminum Lake, hypromellose, hypromellose phthalate, iron oxide Yellow (iron oxide ochre), methacrylic acid, copolymer, microcrystalline cellulose, mineral oil, polyethylene glycol (PEG)-400, polysorbate 80, povidone, pregelatinized starch, propylene glycol, simethicone, silicon dioxide, sodium bicarbonate, sodium hydroxide, sodium lauryl sulfate, starch, stearic acid, talc, titanium dioxide, triacitin, and triethyl citrate. |
| Qualitest 325mg Aspirin | Aspirin, Acetylated Monoglycerides, Cornstarch, Croscarmellose Sodium, D&C Yellow 10 (CI 74005), FD&C Yellow 6 (CI 15985), Hypromellose, Hypromellose Phthalate, Microcrystalline Cellulose, Mineral Oil, Polyethylene Glycol 400, Polysorbate 80, Titanium Dioxide. |
| St. Joseph Safety Coated 81mg Aspirin | Aspirin, FD&C Red 40 (CI 16035), FD&C Yellow 6 Aluminum Lake, Hypromellose, Methacrylic Acid Copolymer, Microcrystalline Cellulose, Pregelatinized Starch, Silica, Silicon Dioxide, Sodium Bicarbonate, Sodium Lauryl Sulfate, Stearic Acid, Talc, Triethyl Citrate. |
| Walgreens Adult Low Strength Enteric-Coated 81mg Aspirin | Aspirin, Cellulose, Colloidal Silicon dioxide, Croscarmellose Sodium, FD&C Red 40 (CI 16035), FD&C Yellow 6 Aluminum Lake, Hypromellose, Polydextrose, Polyethylene Glycol, Polyvinyl Acetate Phthalate, Shellac Wax, Simethicone, Sodium Alginate, Sodium Bicarbonate, Starch, Stearic Acid, Talc, Titanium Dioxide, Triacetin, Triethyl Citrate. |
| Walgreens Enteric-coated 325mg Aspirin | Aspirin, Black Iron Oxide, Cellulose, Colloidal Silicon dioxide, FD&C Yellow 6 Aluminum Lake, Hypromellose, Polydextrose, Polyethylene Glycol, Polyvinyl Acetate Phthalate, Propylene Glycol, Shellac Wax, Sodium Alginate, Sodium Bicarbonate, Starch, Stearic Acid, Talc, Titanium Dioxide, Triacetin, Triethyl Citrate. |
| Walgreens Low-dose 81mg Chewable Aspirin, Cherry | Aspirin, Cherry Flavor, D&C Red 27 Aluminum Lake, D&C Red 30 Lake (CI 73360), Dextrates, Ethyl Cellulose, Sodium Saccharin, Starch. |
| Walgreens Low-dose 81mg Chewable Aspirin, Orange | Aspirin, Dextrates, Ethyl Cellulose, FD&C Yellow 6 Aluminum Lake, Orange Flavor, Sodium Saccharin, Starch. |
| Walgreens Non-enteric 325mg Aspirin | Aspirin, Hypromellose, Starch, Titanium Dioxide. |
| Walgreens Tri-Buffered 325mg Aspirin | Aspirin, Citric Acid, Corn Starch, Dibasic Sodium Phosphate, Hydrogenated Vegetable Oil, Hypromellose, Microcrystalline Cellulose, Polyethylene Glycol, Propylene Glycol, Shellac Wax, Simethicone, Sodium Lauryl Sulfate, Talc, Titanium Dioxide. |